Economic Growth
Warrington has a thriving economy which attracts regional, national and international companies. Developing new employment space will enable the borough to continue to attract new businesses and jobs. Six 56 Warrington could provide up to 4,100 high-quality logistics jobs for local people. In addition, around 340 jobs will be supported in each year during construction too.
Logistics
The growth of online shopping has driven the demand for more logistics sites across the North West. Six 56 Warrington will take advantage of the region's well-developed infrastructure and proximity to the motorway network to deliver high-quality jobs in a growing sector.
While the exact opportunities will depend on each individual company, the type of jobs could include Corporate Managers, Supply Chain and Logistics Coordinators, Distribution Managers as well as additional jobs in transport and site management.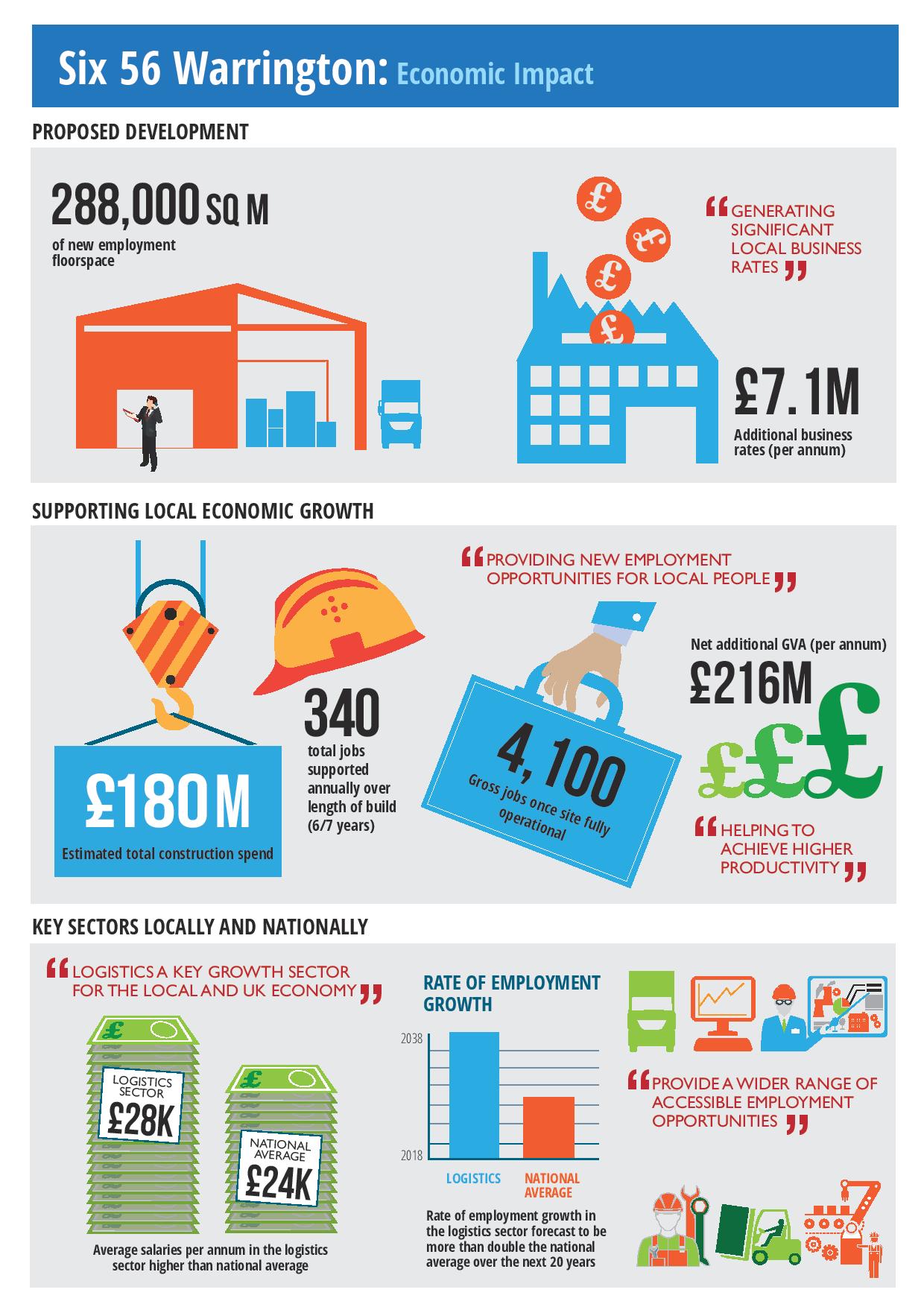 Did you know?
In 2018, average salaries within the logistics sector were above the national average at nearly £28,000, according to the ONS Annual Survey of Hours and Earnings.
Creating local jobs
Six 56 Warrington could support 180 new trainees over the construction period. We are already in discussions with local employment agencies to ensure that local people benefit from the job opportunities and training created by the project.
Interested in a career in logistics? Register your interest here.